Custom Skipper doll as Rin from Vocaloid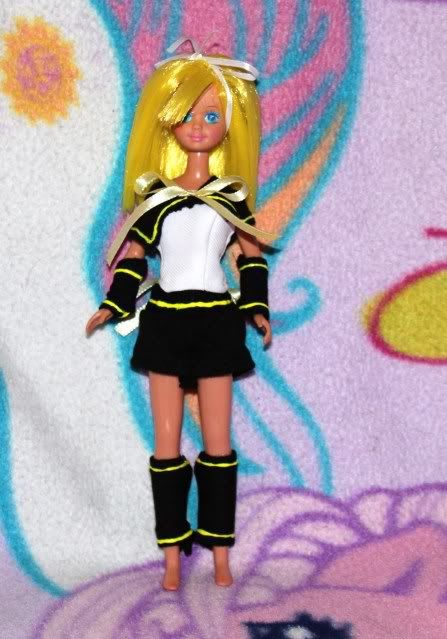 I had the outfit done for months. Last night, I finally finished rehairing the head. Doing a rehair is fun, but it gets repetitive so I need to put it away for a while sometimes ^^;;
Her hair is nylon in the color Napalm from Dolly Hair. Factory Barbies are haired in saran or kanekalon, but I'm most comfortable with nylon because of the way it styles and the color choices. Actually, my most favorite hair to reroot with is acetate, but it only comes in a few colors.
dollyhair.com is so addictive lol I could go on there for hours and dream about Barbie and MLP customs |D
Next Vocaloid will be Miki since I already bought the hair. Next Barbie custom in general will be Alice from Heart no Kuni!
I totally take commissions ;D