Fairy kei is a Japanese fashion stlye that involves dressing in an 80s inspired way. The best way to get a feel for it is to look at
pictures
.
Being born in the 80s and being a collector of 80s toys, I feel right at home with this style. It's more casual than lolita and better suited for everyday use, yet is just as cute.
I decided to make my own fairy kei tshirt.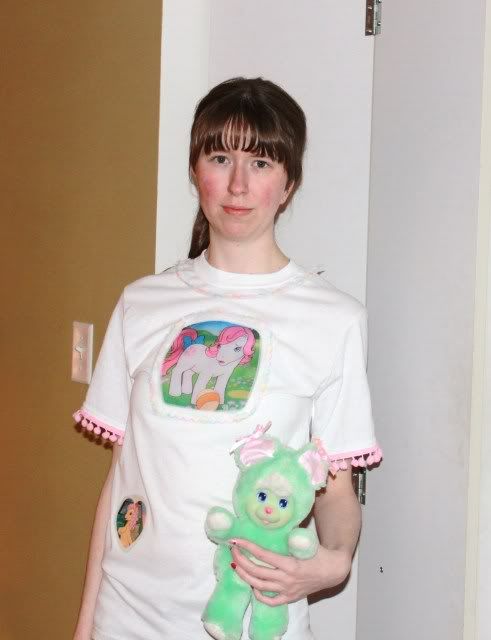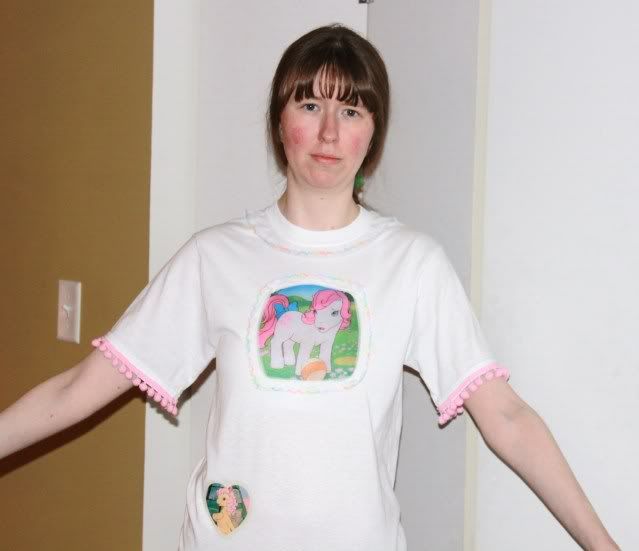 I styled it after the tops sold at the Japanese fairy kei shop
Nile Perch
.
The blank top and pom-pom trim is from Joann Fabrics. The rainbow trim is from Wal Mart and the fabric transfer paper is from Staples. I know some people are worried transfer paper won't work. I used Avery brand and followed the directions exactly. As you can see, the image is flawless.