Fairy kei style :)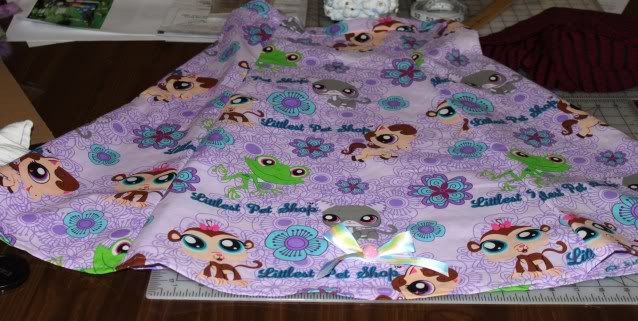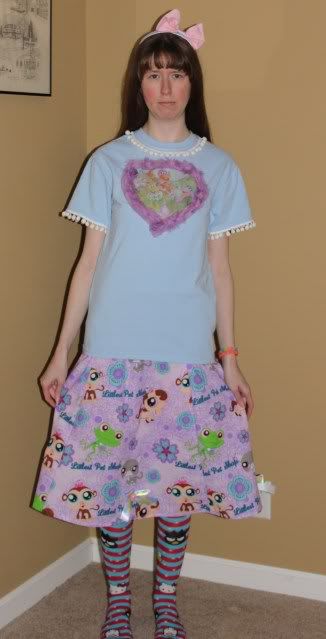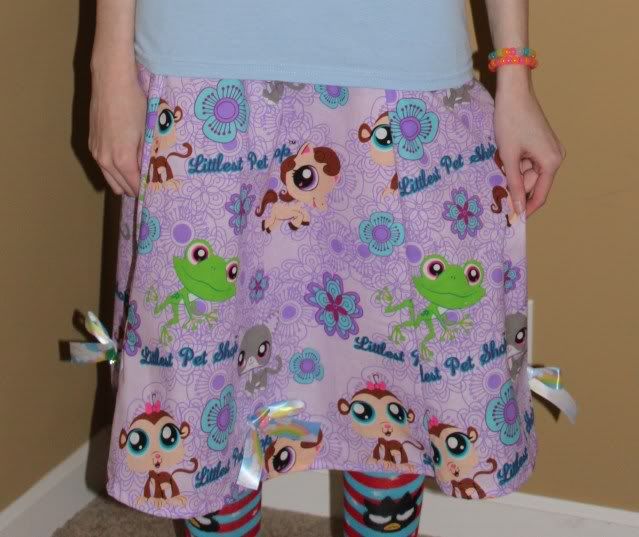 Fabric is from Wal Mart. The ribbons has clouds and rainbows on it; it's from AC Moore.
The skirt pattern was actually a vintage pattern from the 70s. My mom has boxes of 70s patterns, so it's always much easier for me to use them than to go out and pay for a new pattern.
Hairband and bracelets were made by a super rad friend <3 If I was wearing this out, I'd wear a necklace but I wanted to make sure you could see the shirt.
Furry hair bow. I'll be honest and say that my mom croqueted it. I just did the heart buttons and gluing the clip on. The buttons all have conversation heart messages on them.