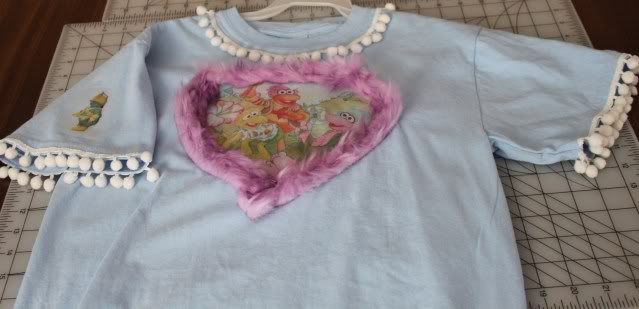 Fraggles is probably my favorite 80s kiddy property after My Little Pony. I'm so excited to be able to pay tribute to it!
The fur trim was hand dyed in purple Rit dye by me. My hands were purple :D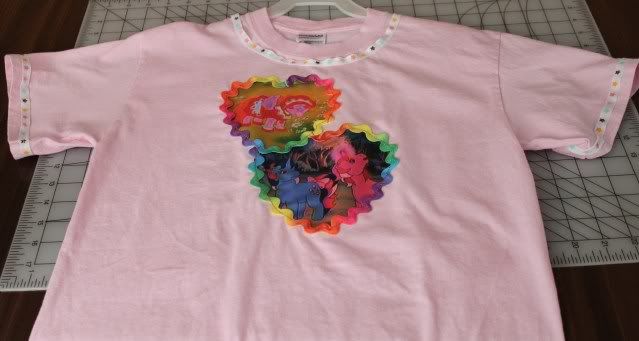 Another MLP shirt.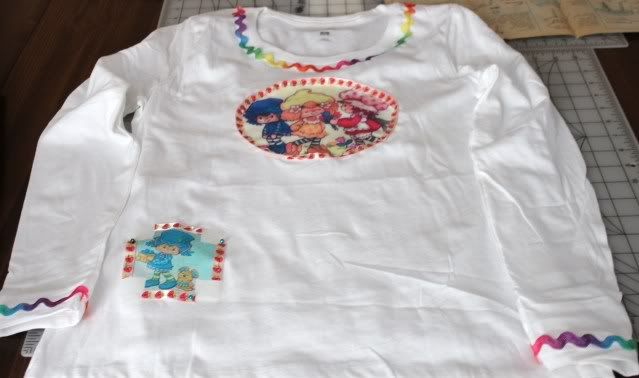 Strawberry Shortcake.
I actually only liked SSC a little as a kid. I had SCC herself and Blueberry Muffin (my fave), but had only watched a little of the cartoon. However, I find the vintage artwork very charming.
I don't think you need a tutorial because the pictures are just transfer paper and anyone can pick out trim :)